You and your guests will love our ceremony site that sits above the Snoqualmie and Skykomish Rivers with a wide open view of the Cascade Mountain Range.
For the Bride
Our brides love the spacious bridal suite that was designed to accommodates up to 10 brides maids, with the bride having their own personal vanity. Built with granite counter top, electrical outlets for each, in room sink, and closet area. It truly is the perfect space to prepare in and to capture those precious photo opportunities.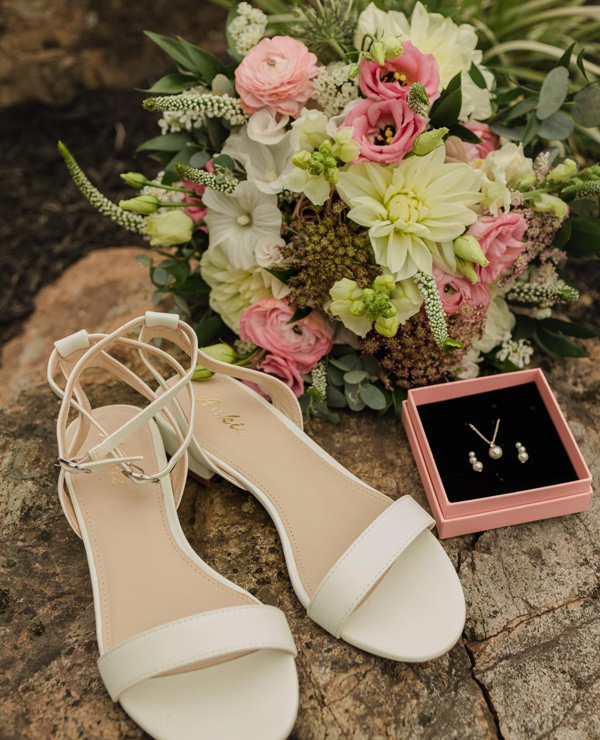 For the Groom
The Grooms suite offers a large hanging rack for the grooms and his parties wedding attire, along with mirrors and setting in a comfortable space.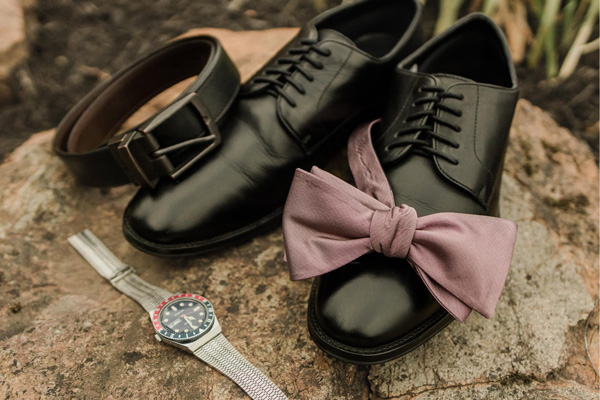 For the Bridal Party
The View offers their bridal party a kitchenette to use for the day, indoor waterfall, indoor bar, private restroom, and a large lounge area to assure a relaxing day.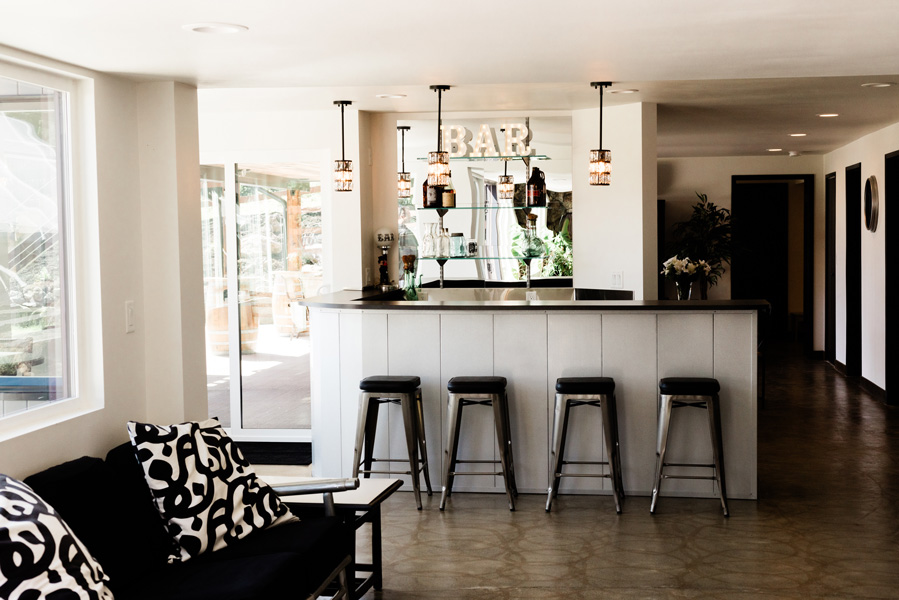 If your dream is an outdoor wedding, the 40' X 80" white pole tent will certainly make your event a spacious covered area with ample space for your guest and vendors. With its white pole covers and white chiffon tent drapery, it is the perfect canvas for any style of wedding. Including a catering tent for your caterer to prep in, and a 20' X 20' dance floor to celebrate on.
Our outdoor covered bar is conveniently located between the ceremony site and the reception area, and creates the perfect location for your happy hour.
Conveniently located outside the reception area are three spacious flushable restrooms for your guest with each equipped with music to enjoy.
Day of Coordinator is required.
Rental Time is 13 hours with the last hour reserved for packing and cleanup.
Rental Includes:
40' X 80' White Tent
13 – 60" Round Tables
6 – 8' Rectangular Tables
125 – White Folding Chairs in Reception Tent
125 – White Folding Chairs at Ceremony Site
6 – 24" Round Cocktail Tables
14' X 26' Outdoor Bar
Bridal Quarter for Bridal Party only
Flushable Restrooms for Guests
Free Parking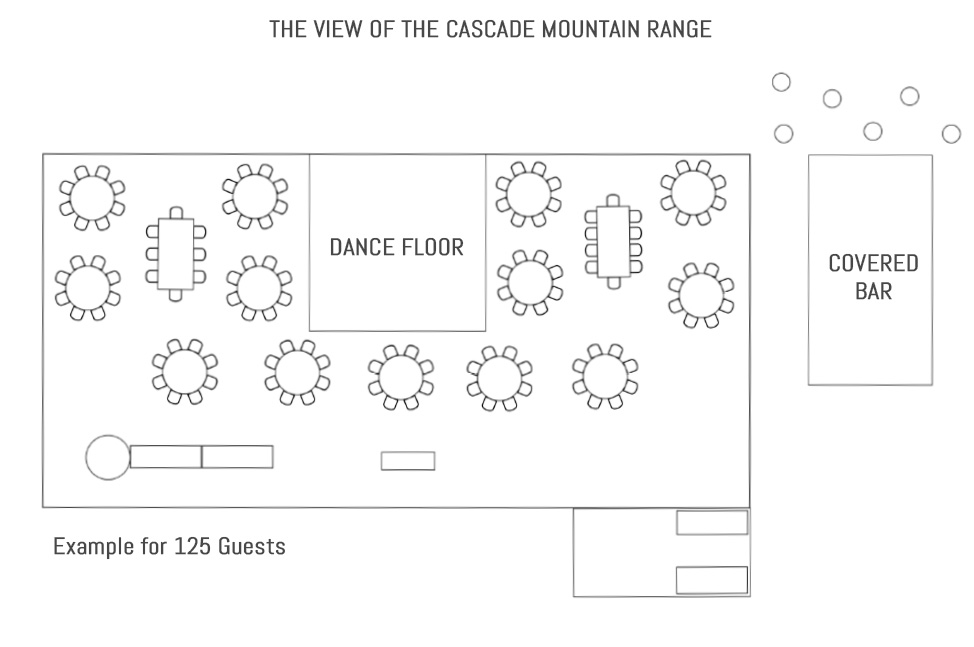 Complimentary 1 Hour Rehearsal (4pm, 5pm, 6pm)
Rehearsal Schedule – 72 hours prior to Wedding Day
Friday Weddings (Tues. Rehearsal Time)
Saturday Weddings (Wed. Rehearsal Time)
Sunday Weddings (Thurs. Rehearsal Time)
Wedding Rehearsal Dinners are also available for additional cost
(Depending on size of Wedding Party)
Dinner Rehearsal Available Tues. – Thurs.
Friday & Saturdays 10am – 11pm
Sundays 9am – 10pm
$5,000 – 125 guests or under
$5,500 – 150 guests max or under
+$1,000.00 Retainer Fee
Retainer fee is refundable if guest counts have been honored and zero damages accrue.
Full list of Requirements, Rules, and Conditions will be provided at contract signing.

Contact Us to book your event
Contact Us to book your event
Week of Event - Complete Rehearsal, or Final Walk thru of Site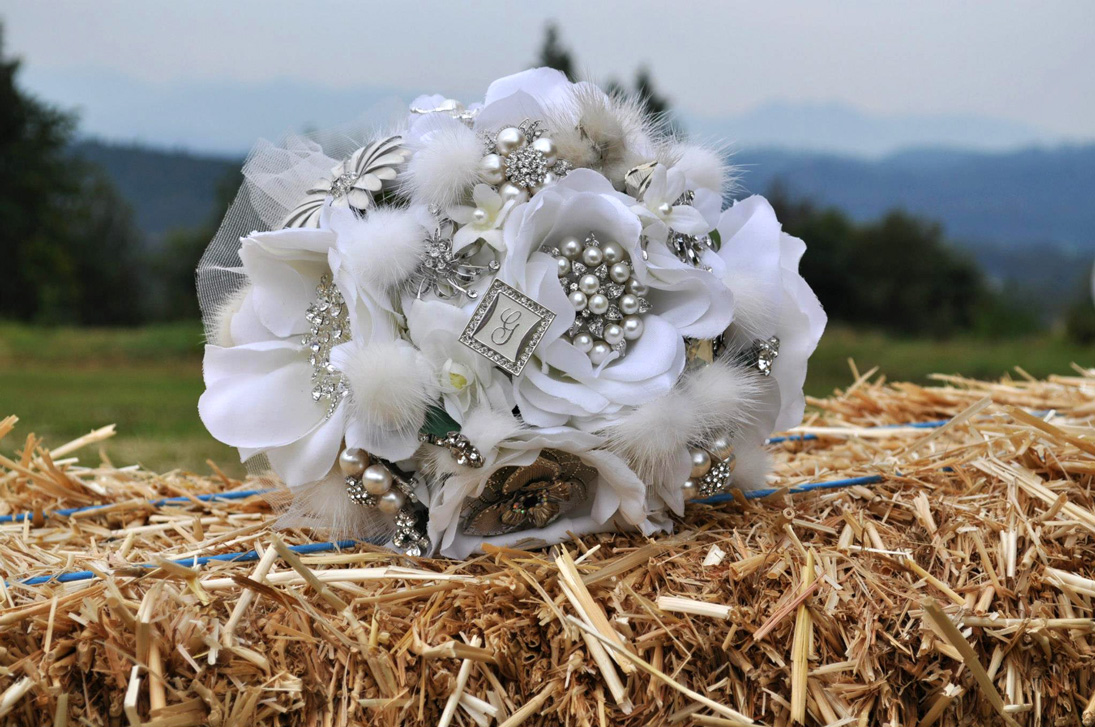 CERTIFIED WEDDING PLANNER

19127 Welch Road
Snohomish, WA 98296
CERTIFIED WEDDING PLANNER

19127 Welch Road
Snohomish, WA 98296