RESERVATIONS AND DEPOSITS
All reservations are first-come, first served per rental agreement and deposit. 100% Paid Deposit is due at this time of your reservation to assure your special day.
INSURANCE
All applicants are required to hold their own $1,000,000 liability insurance policy that is a $100 fee, paid to the insurance company that you are responsible to purchase three months prior through the insurance company. The View is not responsible for any bodily injuries, auto damage to any guest, or any stolen property of the wedding party or their guest. Click here if you need a resource for insurance.
ALCOHOL
The View only allows beer, wine, and champagne on the premises.
1. Each policy signer must obtain a Banquet Permit from the Washington State Liquor Control Board at least 3 months before your event date. Click here for Banquet Permit information.
2. Any and all alcohol must be served by your licensed and insured bartender.
3. AT NO TIME, self-serving of any type of alcohol allowed on the property including the parking area, by any guest or attendee.
MUSIC
Music must end 1 hour before your contract end time.
CATERING
All caterers must be approved by The View. And be certified with current permits/licenses and insurance that a copy is request requested 3 months before your scheduled event.
CANCELLATION POLICY
Zero refunds on cancellations.
*Full contract and policies will be provided at time of booking.
ALL LICENSES FOR VENDORS ARE DUE 45 DAYS PRIOR TO EVENT
LICENSED & INSURED "DAY OF COORDINATOR" REQUIRED
CERTIFIED WEDDING PLANNER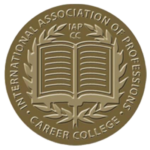 19127 Welch Road
Snohomish, WA 98296
CERTIFIED WEDDING PLANNER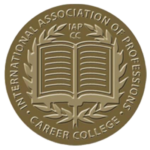 19127 Welch Road
Snohomish, WA 98296